Provide Care Near and Far
All it takes is one click to be connected. Deliver care online immediately via appointments, follow-up visits, treatments, and more.

Serious Security and Privacy
Data is safe and secure with HIPAA compliant video conferencing software; security-first technology that ensures virtual care meets regulation.

Simple To Implement and Use
Let patients and providers connect via a browser-based solution with a customizable interface that's simple and easy to navigate. Zero downloads required.
We Must Meet

Makes
Healthcare Easy and Secure
Manageable for Providers
Equipped with state-of-the-art features, We Must Meet fits with existing technology to seamlessly augment care:
Collaboration features and file sharing
Coordinate meetings and schedules
Meets regulations and supports HIPAA compliance
Straightforward for Patients
Patients can get the care they need by joining meetings from any device without ever having to leave their home:
Zero download browser based technology
Android and iOs mobile apps for e-visits, consultations and more
Connect anytime, anywhere – on-demand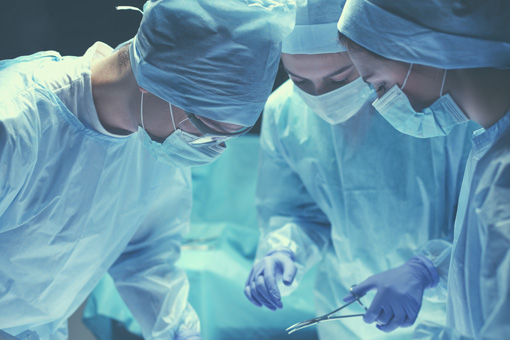 Video-enabled Patient Care Workflow

Schedule a virtual visit ahead of time or make an on-demand booking.

Option to record virtual appointments, meetings, and consults for review and or training.

Link the meeting to your email or calendar for an easy way to join.

Work and collaborate with other providers using screen sharing, and live video annotation.

Stay connected from anywhere on any device. Remote locations with low bandwidth included.

Loop in other teams, experts, and family members for fully integrated virtual care and visits.
Virtual Consultations
With high-definition audio and video, patients and providers can participate in high-quality consults – from anywhere at any time.
Continuing Medical Training
Clinical and admin learners can join seminars, meetings, and conferences for virtual training and gain access to online courses.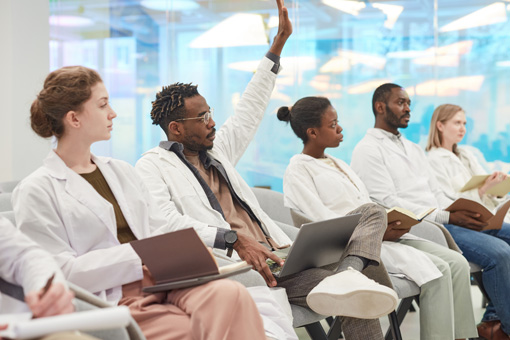 Broadening The Network
Expand and connect to a global community of professionals from different specializations for second opinions and greater support.
Centralization Of Management Systems
Align with other healthcare professionals effectively using We Must Meet's Drive content library for secure file sharing at your fingertips.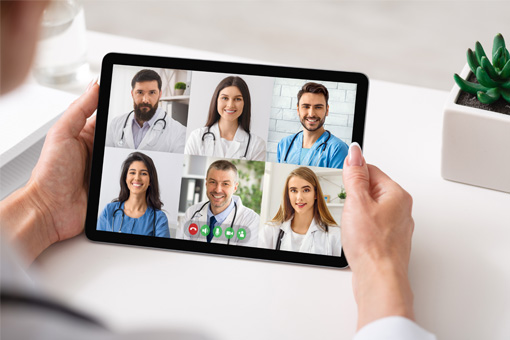 Engaging Collaboration
Implement collaboration features like Screen Sharing, Online Whiteboard, and Speaker Spotlight for more human-centric communication.
Expedite Referrals
Cut down patient wait time by linking to hospitals for immediate transfers, referrals and sending records electronically.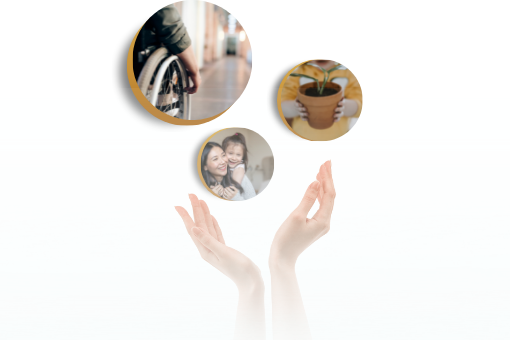 Secure File Sharing
Send patient intake forms, requisitions, resources and more via Document Sharing and Video or Text Chat.
Streamline Workflows
Capture up-to-date notes and information to integrate into existing EHR software using Smart Summaries and Transcription.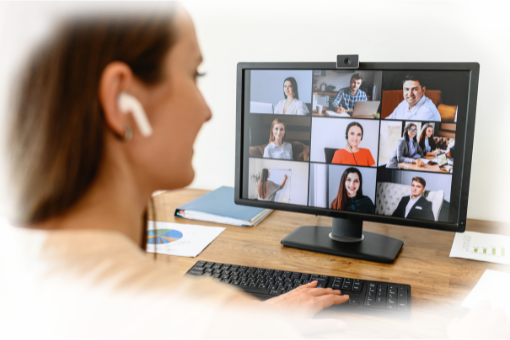 Other Integrations
Link in Google Calendar, Slack, Outlook, and API functionality for cohesive communication and effective scheduling.
Online Group Therapy Sessions
Especially for virtual mental health visits, We Must Meet provides a safe and private online space independent of geographic location.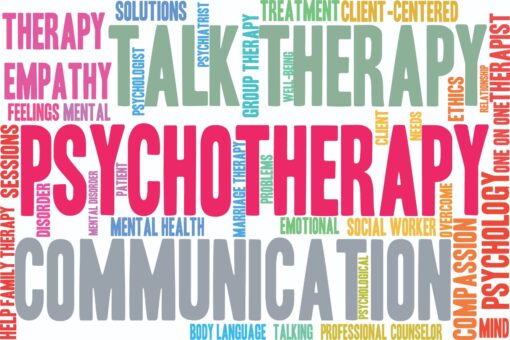 We Must Meet

Key Features
Safe, Private and Secure
HIPAA compliant
Use Meeting Lock and One-Time Access Code for patient information
Safeguarded patient info and files with a 128-bit encrypted connection

Video Annotation and Laser Pointer
Mark up video, charts, scans and more in real-time
Save annotations and share any time
Give and receive feedback on the spot

Multiple Cameras
Use up to four cameras to show secondary video feeds
Capture different angles of the same event
Incorporate augmented reality elements for a heightened experience

Appointment Transcriptions
Turn on recording and transcription
Easily and securely integrate your existing EHR software for an accurate record of your appointment.
We Must Meet

For All
Aspects of Virtual Care
Administration
Hiring and retainment
Management meetings
Health policies and evaluations
Scheduling
Education
Mentorship
Continuing education
Online certifications
Distance learning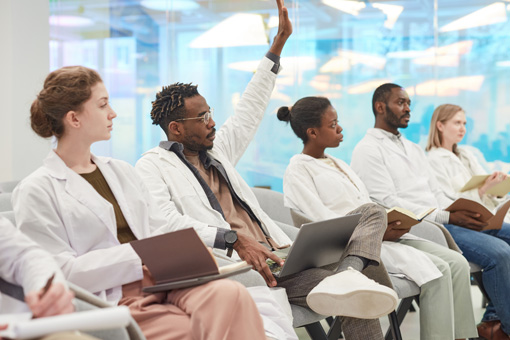 Patients
Nursing homes
Palliative care
Hospice
Group therapy
Wellness coaching
Crisis intervention
We Must Meet

Caters to
All Sizes Of Healthcare Organizations
We Must Meet's scalable technology is built to work with any size organization. From small to enterprise, find the right solution for your healthcare application with We Must Meet.